CLICK HERE to enter the gallery . . . and then click on each pic to keep going!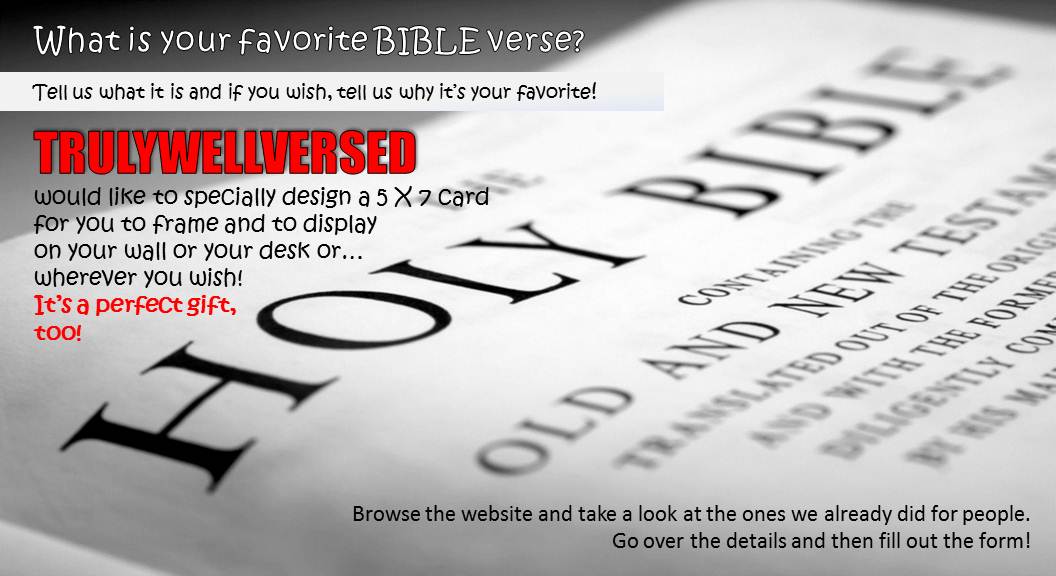 People tell me all the time
about Bible verses that have become deeply meaningful to them for one reason or another.

I started thinking that it would be a wonderful idea for folk to have those verses from God's Word specially designed and hanging on their wall, sitting on their desk at home, or like mine...tucked inside their Bible.

And that's how this all started!
"Thy Word is a lamp unto my feet and a light unto my path."
Psalm 119:105
Do you have a verse that has become special
to you on life's journey?
Let us take that verse and design a beautiful card for you to frame...
a reminder of how God's Word touched your life in a special way.
CUSTOM DESIGNS
$5.00
STOCK DESIGNS
$2.00
The cost for a TRULYWELLVERSED Bible verse card is only $2.00 plus around $.65 for the 5x7 photo sent to you from a photo site such as Mailpix!
Need a custom greeting card
for a special person?
COMING SOON!